We're pleased to offer the following services at Mar Animal Hospital:
Exams and Consultations
Microchipping
Vaccinations
Dental Care
Preventative Care
Pharmacy
Diagnostic Imaging
Surgery
Nutritional Counseling
Diagnostic Lab Testing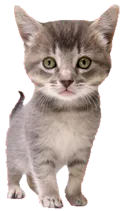 Our appointment book is computerized, which allows us to efficiently make appointments for you and your pet. Our receptionists and team will attempt to accommodate all requests to the best of our ability. If you feel you have an emergency with your pet, please call VCA in Murrieta 951-600-9803
Because a large number of veterinarians practice at Mar Animal Hospital, we can care for many types of pets:
*Select veterinarians only. Call us for more information.